Real Estate Title Services
Denton Law Firm's Real Estate Practice is led by Attorney, Lisa Emmons, who has facilitated over 35,000 commercial and residential real estate transactions for various lending institutions, sellers, and buyers. Lisa's experience combined with the entire Denton Law Firm Real Estate team, represents over 100 years of excellence in our "attention to details." And in the area of real estate, details count.
WE PROUDLY WORK WITH THE FOLLOWING TITLE COMPANIES:
First American Title
Steward Title
Attorneys' Title Guaranty Fund (ATG) in Illinois
REAL ESTATE PRACTICE AREAS
All HUD Multifamily Transactions and Loans
Deal Structuring
Due Diligence
Economic Development
Eminent Domain Law
Foreclosures
Government Contracts
Governmental Land Acquisitions
Landlord and Tenant Law
Municipal Law
Public Financing
Real Estate Law
Residential Real Estate Transactions
Retailers and Lenders
Sale or Acquisition of Land and Other Commercial Assets
Statewide Commercial Real Estate
Transactions Representing Developers
Zoning & Commercial Real Estate
MEET LISA H. EMMONS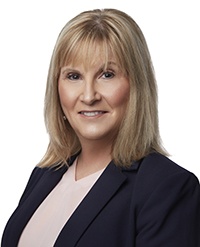 Lisa received the Woman of Achievement Award presented by the Paducah-River City Business and Professional Women's organization, served on the Education Committee for the St. Mary School System, served as Secretary-Treasurer of BNI: Business Network International, and is an active affiliate member of the Paducah Board of Realtors, the Kentucky-Barkley Lake Board of Realtors, and the Graves County Board of Realtors.